To know how to install this extension, review below the video.
Post installation, the configuration of Mconnect Product Icon/Logo Gallery Extension for Magento 2 goes as follows:
1. Navigate to Stores → Configuration → M-Connect → Image Icon Library.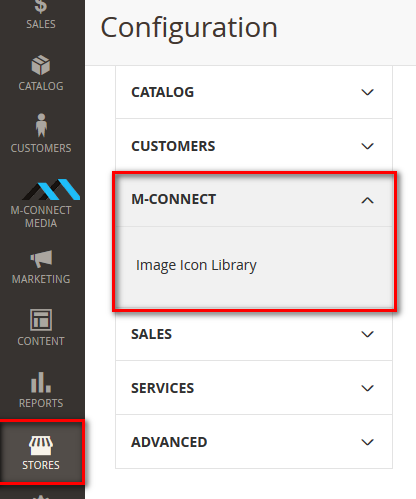 2. Enable/Disable the extension and set icon display limit for the front end.

3.  Icon Image Display Setting: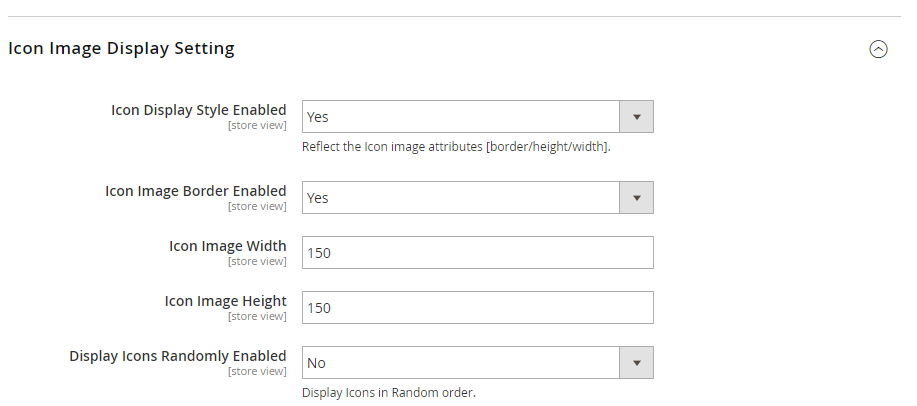 Select "Yes" to set the style for icon's display at the front end.
The border, width and height options will be available only when style option is enabled.
Select "Yes" to display a border around the icons. You can provide the width and height of the icon to be displayed at the front end.
You can either choose to display the icons randomly or in descending order of their ids.
How to Add New Icon or Logos to Magento 2 Products?
Navigate to M-Connect Media → Icon Library to add new icons and manage them. Click on "Add Icon" button at the top right corner of the screen to proceed.


Give a suitable name for the image label.
Upload image for the icon.
Set the status as "Enabled" to be displayed at the front end.
Go the products tab and associate one or more products to the uploaded icon. Save the configuration.

You can also link icons to the product using the Catalog module. Navigate to Catalog → Products. Open any product in "Edit" view. Look for the newly added tab called "Icon Lib".

Click on "Add Icon" button to associate icon/s with this product.
Select the icons to be linked and click on "Add Selected Icons" button. You will the icons will be added in the grid.
Save the product configuration.
Front-end:
At the front end, product icons are displayed as per configurations under a separate tab named "Product Icons".