The Configuration of Mconnect Country Specific Flat Shipping Magento Extension:


To know how to install this extension visit our video section.

Before you proceed with using the extension, you need to do the configuration of the extension as shown below:
1. Navigate to System > Configuration > Shipping methods > Flat Rate Shipping per Product.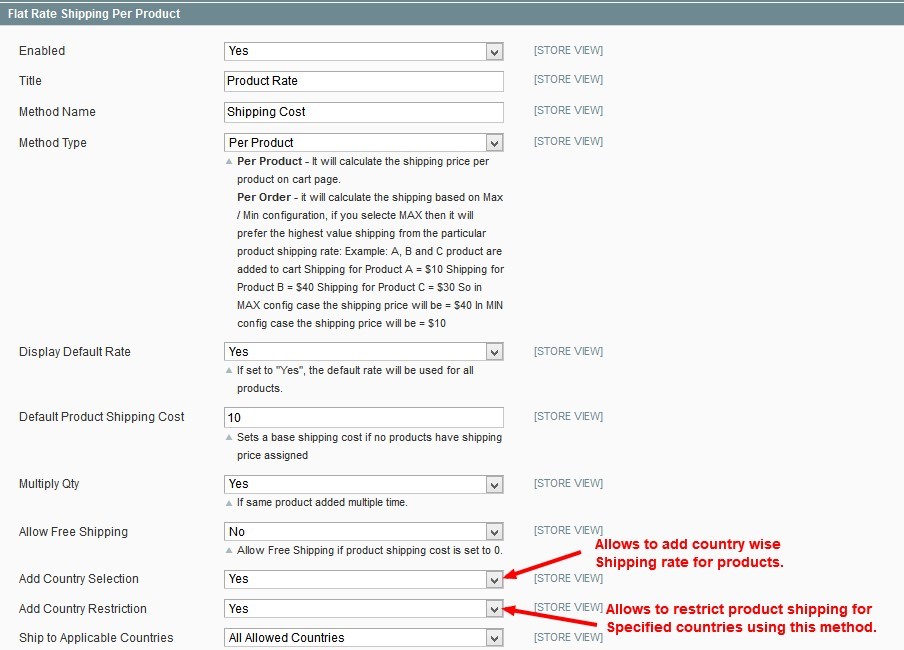 There are two new dropdowns to enable/disable Country Selection and Country Restriction.
   
There are new settings:
Add Country Selection: Enable country wise shipping rate.
Add Country Restriction: Enable country restriction functionality.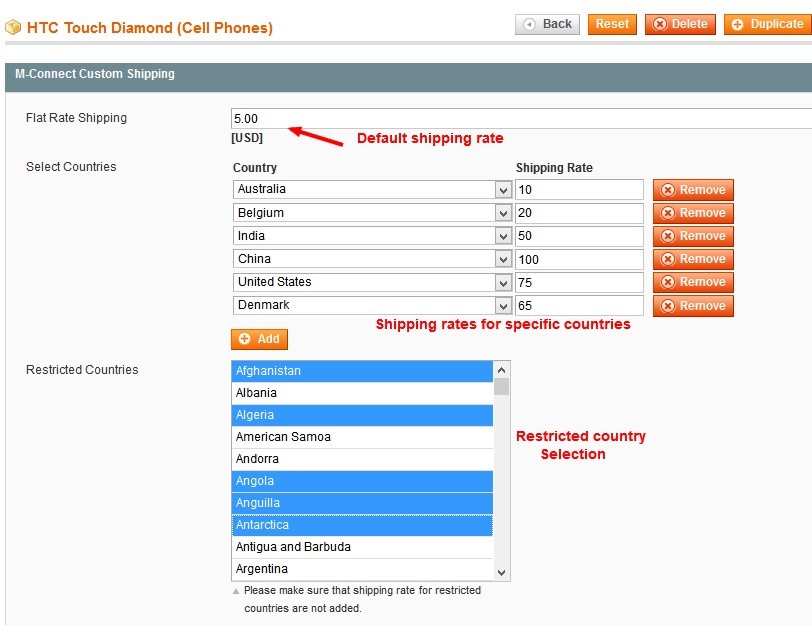 How to Manage Countries?

1. On Product edit page, Go to M-Connect Custom Shipping tab. You can add shipping rates by clicking on "Add" button. It also allows adding shipping rate for each country.

It also allows selecting countries for which the product cannot be shipped using this shipping method.
 
     
Frontend: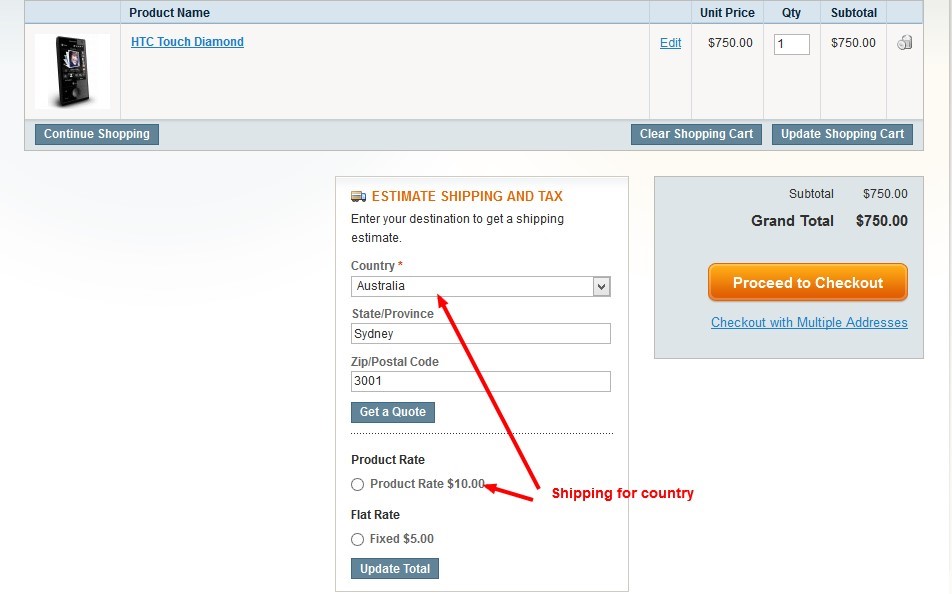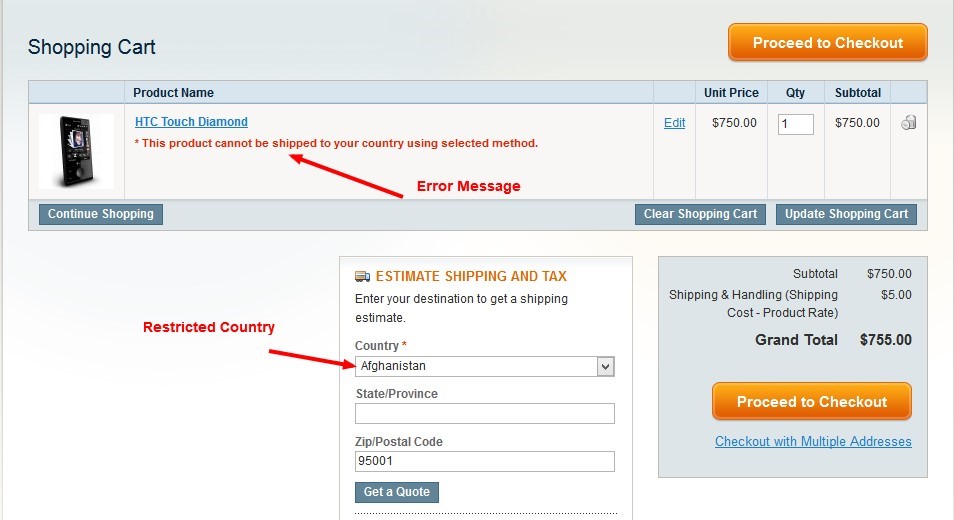 2. Add Products to cart. Select your shipping country from estimation block. Click on "Get Quote" button.  
 
3. Select "Product Rate" and click on "update total". If any product is restricted for shipping country, it will display an error message.
 
 
4. On the Checkout page, Add shipping address and go to shipping method section. Select "Product Rate" as shipping method, click on continue.

If any product is available on a cart which is restricted to this country, it will open a popup with the list of restricted products.