The Configuration of Mconnect Ajax Product Scoller Magento Extension:


To know how to install this extension visit our video section.

Before you proceed with using the extension, you need to do the configuration of the extension as shown below:
1. Sign in to the Magento configuration panel.       


 
2. Navigate to 'system' menu and select 'configuration' menu option.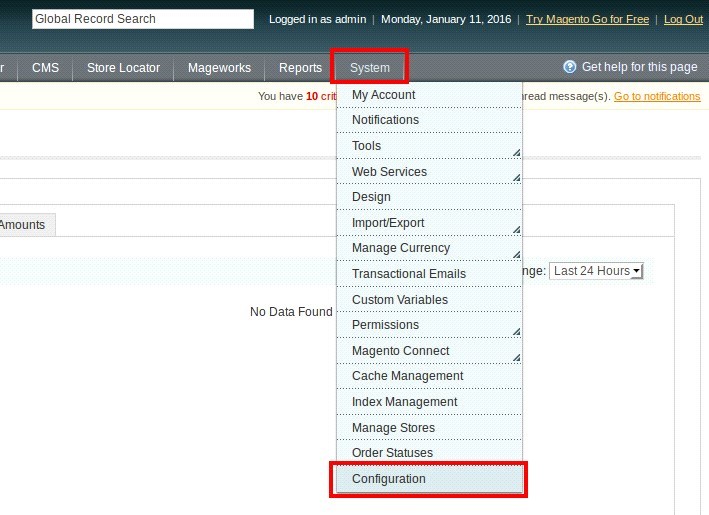 3. Scroll down in Configuration to find 'M-Connect Media Extensions' click on 'Ajax Product Scroller'.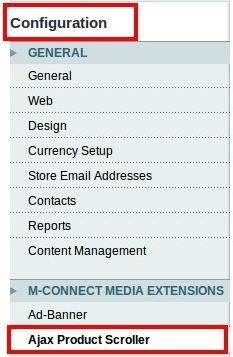 AJAX Product Scroller Screen opens.
     
4. Start doing configuration of following two sections: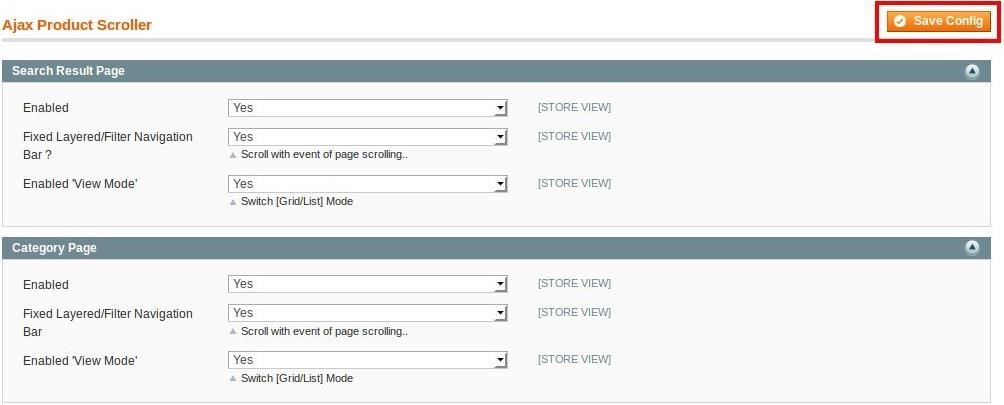 Search Result Page:
Infinite Scrolling will be applied on the search result page.
 
Category Page:
Infinite Scrolling will be applied on the product category page.  
 
Enabled: Enable the AJAX scrolling facility from here.  
Fixed Layered/Filter Navigation Bar: The layered navigation will be updated according to the AJAX Scroller product results.  
Enabled View Mode: View the products in two ways; list and grid.
 
5. You need to save the configuration settings by clicking on the 'Save Config' button.