The Configuration of Mconnect Ajax Estimate Shipping Extension Magento Extension:
To know how to install this extension visit our video section.

Before you proceed with using the extension, you need to do the configuration of the extension as shown below:

1. Sign in to the Magento Extension Administrator Panel.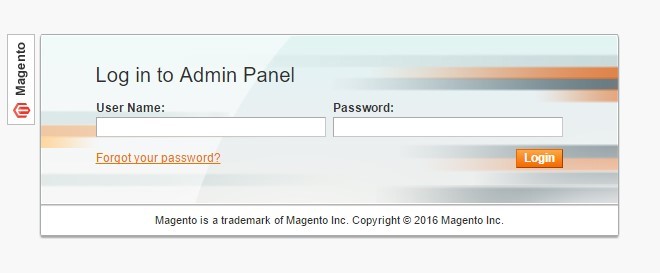 2. Navigate to 'System' menu and select 'Configuration' menu option.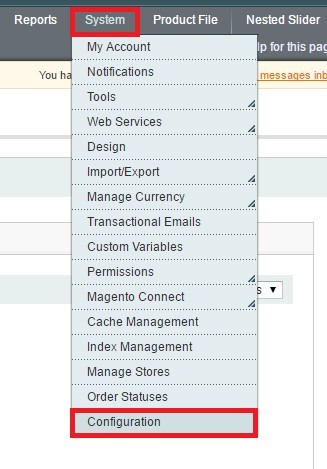 3. Scroll down in Configuration to find 'M-Connect Media Extensions'. Click on 'Ajax
Shipping Estimation'.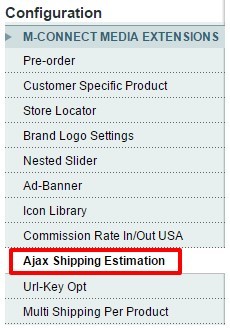 Settings Screen opens.
 
Enable or Disable this extension on your storefront.

Default Shipping Method: Select the shipping method from the drop-down list. The system will calculate the shipping cost with the selected default shipping method. But the customer can customize or select the shipping methods as per their preference.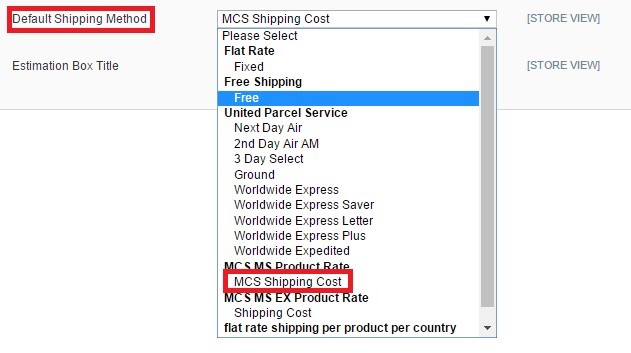 Estimation Box title: Here, you need to give a title to the shipping estimation box.

The title may display at the bottom of the box, and it may help the merchants to change the address or zip code to estimate the shipping cost.


 


4. Click on 'Save Config' to save the configuration settings.
 
You can check the function and features of Ajax shipping estimate extension on the storefront, once you finish the configuration.