The Configuration of Mconnect Product Flipper Extension for Magento® 2 Extension:


To know how to install this extension visit our video section.

Before you proceed with using the extension, you need to do the configuration of the extension as shown below:

1. Sign in to the Magento Extension Administrator Panel.  
2. Navigate to 'Stores' menu and select 'Configuration' menu.  
3. Scroll down in Configuration to find 'MConnect '. Click on 'Product Flipper'.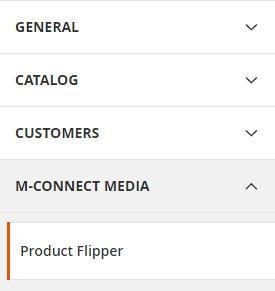 4. Settings Screen opens. 
Enable: Enable/Disable product Flipper extension.
Priority: It includes setting the priority of showing video and image on mouse hover.
Duration: It helps in setting the time duration for fade in/Out effect.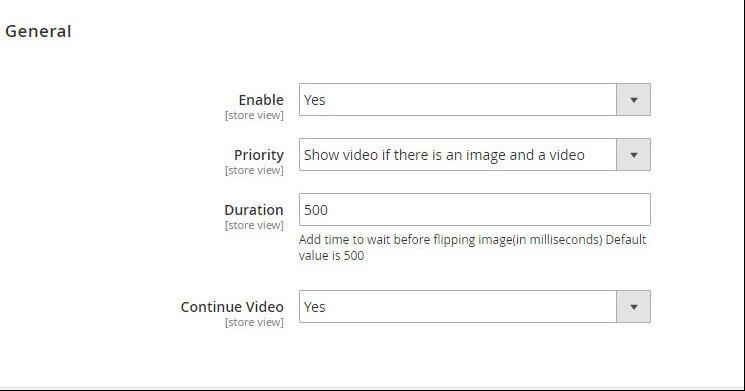 Continue Video: It includes enabling effect of video continuation from point it stopped, on the next hover on product image/video.

5.  Click on 'Save Config' to save the configuration settings.
 
The products will be displayed as shown below at Storefront. When User hover mouse on image it will display image or video as per configuration setting.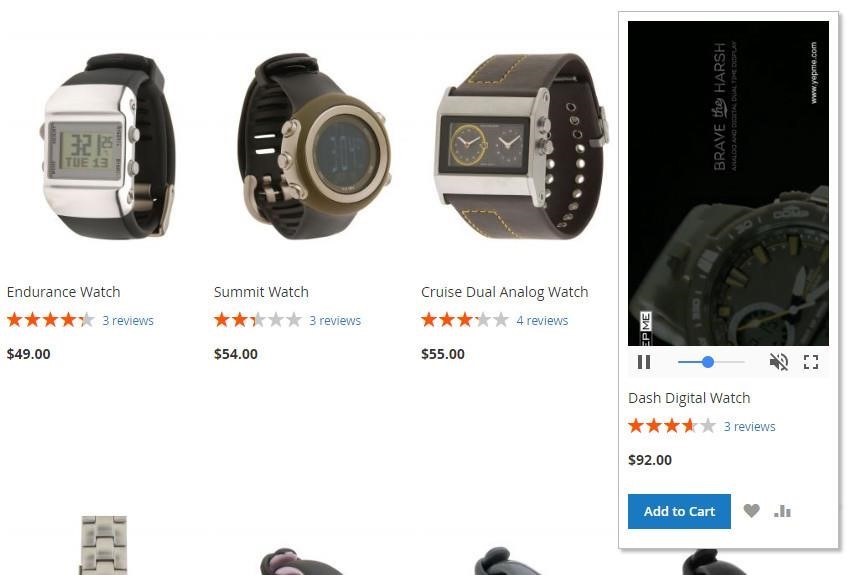 Flipper image when mouse hovers on the product.
How to manage products?

1. Navigate to Products > Catalog.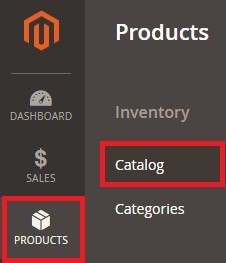 2. Catalog page Opens.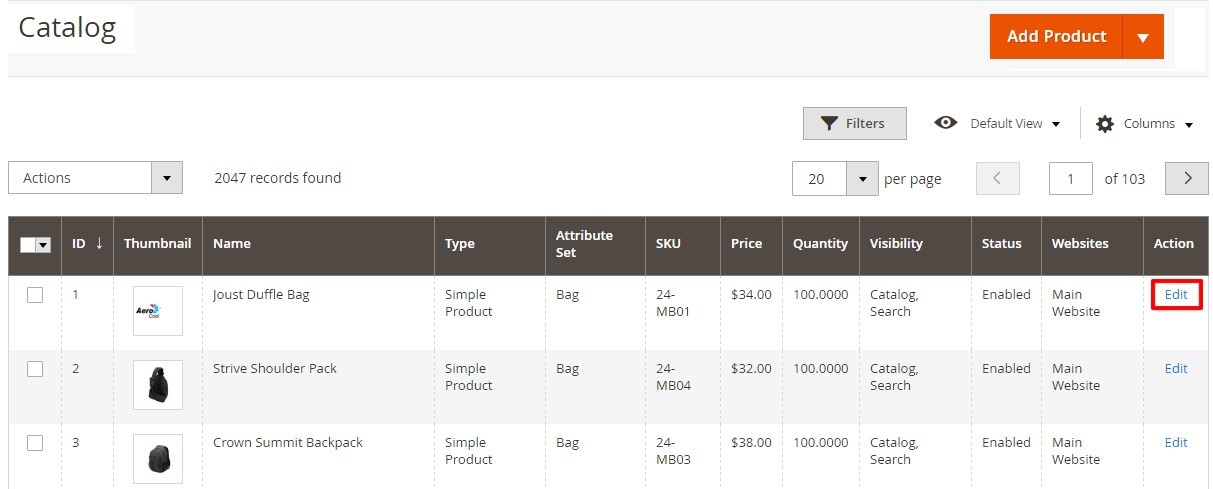 3. Click on 'Edit' option under Action field, for the products with flipper images.  
 
To add flipper image, go to "Images and Videos" section.
 
Upload image to default magento image upload button. Click on
Image and select "Flipper Image" for the image you want to set as Flipper Image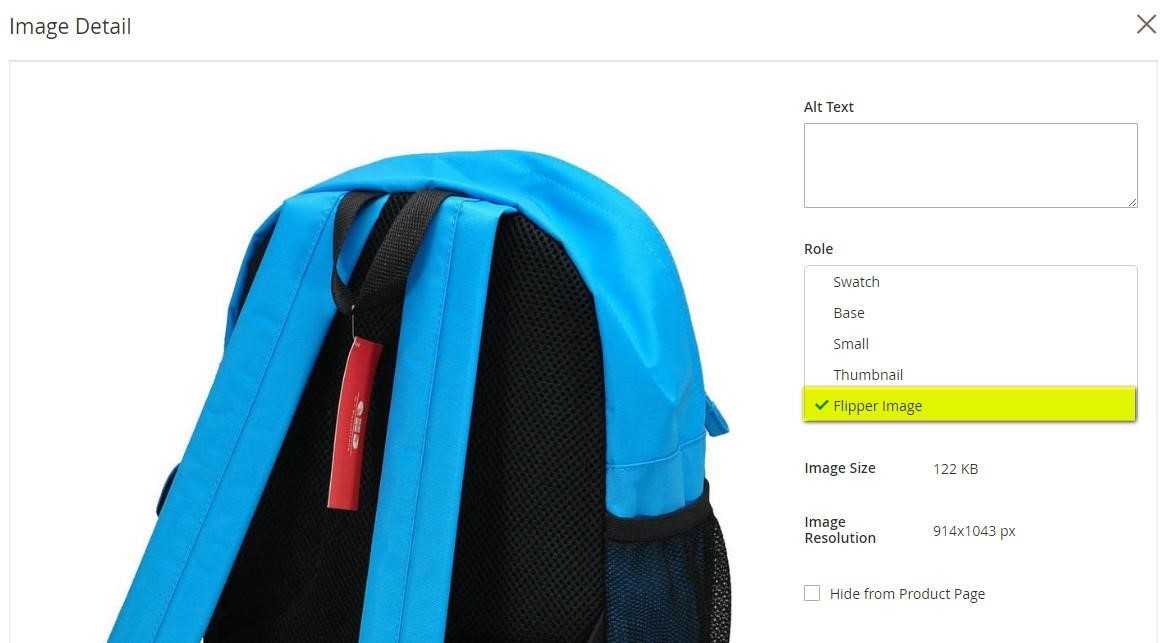 4. Click on Product flipper under the Basic Settings menu.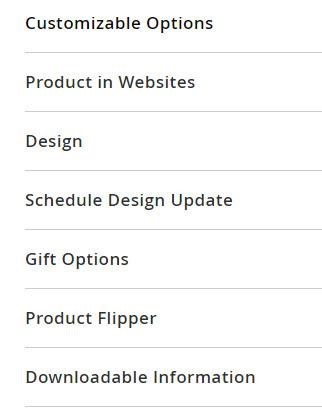 5. Settings page opens. Change the flipper settings for the product as per your requirement.  
   
 

Status: Select Enable to enable the flipper effect on the selected product. When Disable is selected, this product will not show the flipper effect.  
Type: You can add the video with this option. The video either can be added from your local computer or from the YouTube.  
Video code: This is the code for the video when you select

YouTube in the Video type. You can get this code from the
YouTube link.  

When you select video type as Local, you get the new option of 'Local Video Code' in place of Video code.  
   

 Local Video Code: In this field, you need to select the file or the video which you wish to upload as the flipper on the selected product.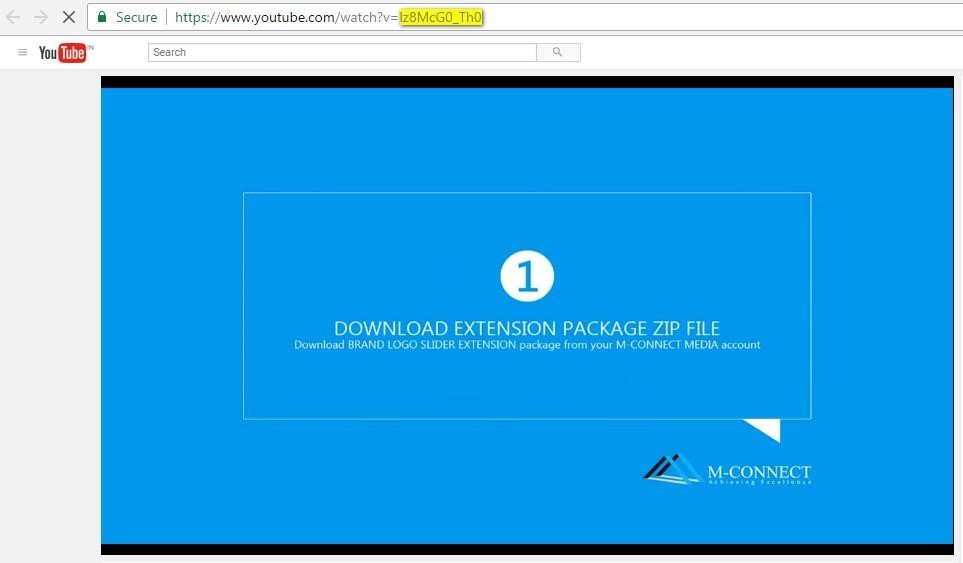 YouTube Video Code: In this field, you need to add video code.

YouTube Video Code: In this field, you need to add video code.

6.  Click on 'Save' to apply the settings.  
 
Save