The Configuration of Mconnect Search Autocomplete Extension for Magento® 2 Extension:


To know how to install this extension visit our video section.

Before you proceed with using the extension, you need to do the configuration of the extension as shown below:   

1. Sign in to the Magento Extension Administrator Panel.  
2. Navigate to 'Stores' menu and select 'Configuration' menu.  
3. Scroll down in Configuration to find 'MConnect '. Click on 'Auto Complete Search'.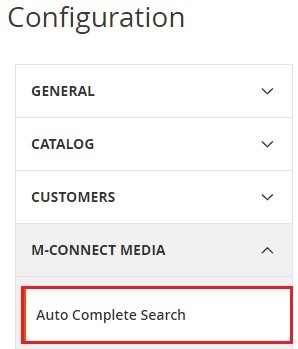 4. Settings Screen opens.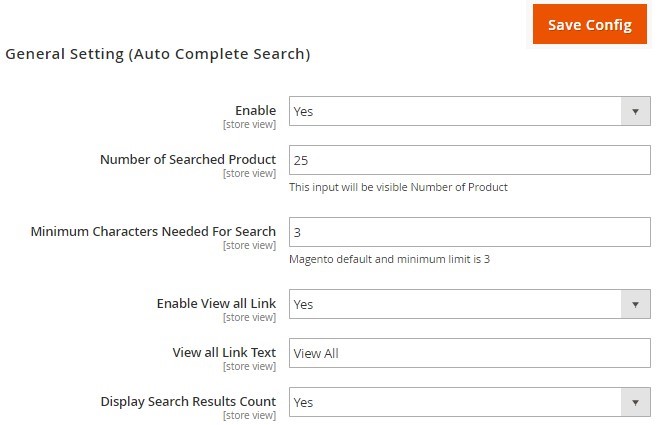 Enable: Select yes to enable the extension on your store.
The number of Searched Product: Here, you can mention the number of products appearing as the search results. It is number '25' mentioned in the screenshot above. Similarly, you can place any number depending upon your requirements.
Minimum characters needed for Search: The minimum number of characters which are needed to search any product on the Magento store is 3 by default.  
Enable View All Link: You can select 'Enable' option to display the 'View All' link on the search result page and select 'Disable' option to hide it.
View all Link Text: In this field, you can give the name to the view all link. The 'View All' link has mentioned here, and it may display at the bottom of the search results.
Display Search Results Count: Select yes to display the number of products found in the search results.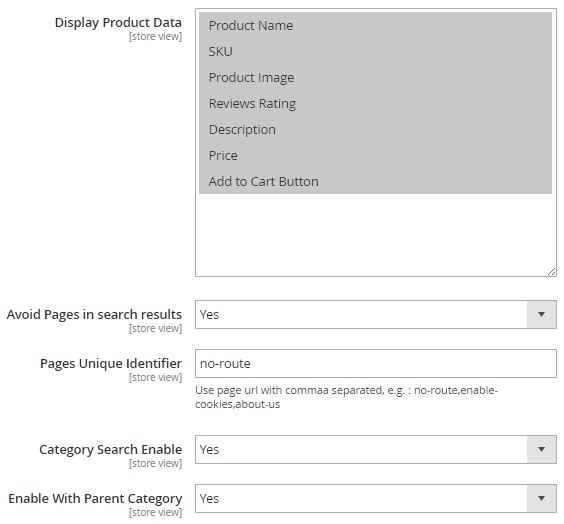 Display Product Data: For the multiple selections, use Control key on the keyboard and select the product data from the table to show it on the product search results.
Avoid Pages in Search results: Select yes or no to avoid the display of pages in search results.
Pages Unique Identifier: 

Category Search Enable: By selecting 'Enable' or 'Disable' option, you can display or not to display the product on the search results page respectively.

Enable with Parent Category: Enable or Disable to show the Parent category along with the product category on the search results page.

5. Click on 'Save Config' to save the configuration settings.
 
Experience the features of the extension at the frontend: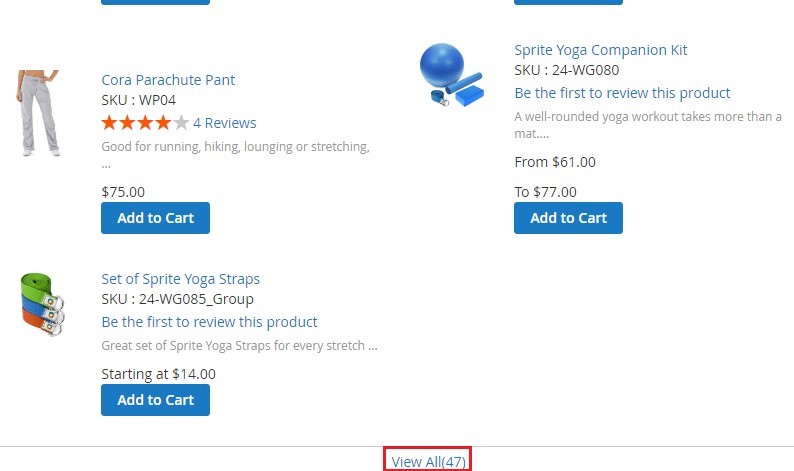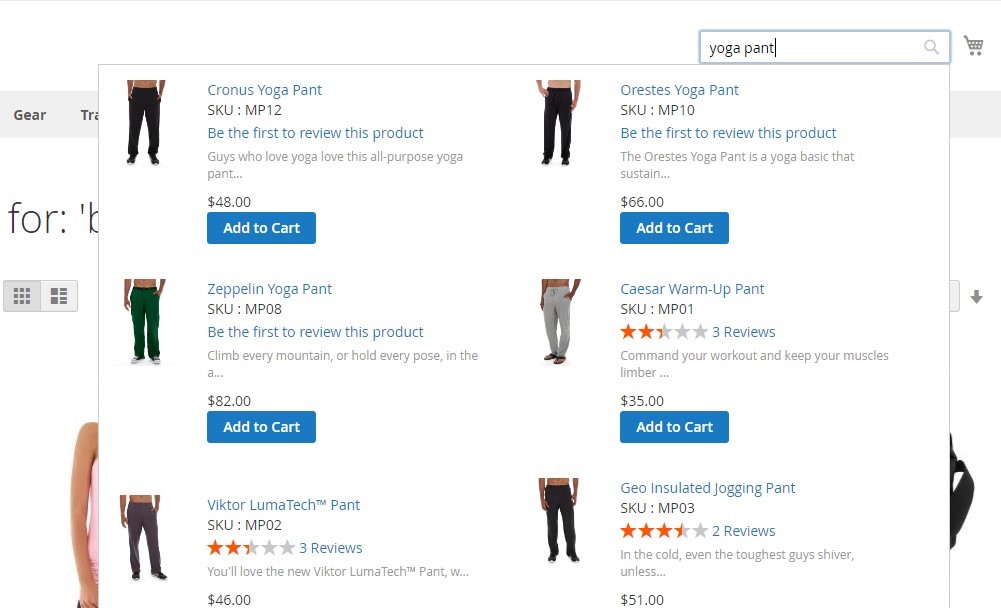 Want to Show Step by step video presentation of Search Autocomplete Magento 2 Extension Configuration?