The Configuration of Mconnect Ajax Login Basic Extension for Magento® 2 Extension:

To know how to install our extension visit our video section.

Before you proceed with using the extension, you need to do the configuration of the extension as shown below:   

1. Navigate to Store > Configuration > MConnect Media > AjaxLogin in your Magento® Admin Panel.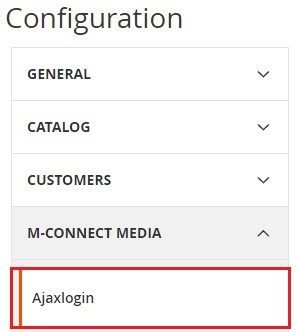 2. Settings Screen opens. Here, you will be able to configure different forms for your store.  

General Settings
 

Enable: Select yes to enable this extension on your storefront.  
Redirect: You can set the page where the user will be redirected after being logged into their accounts. You can redirect them to pages: Same page or Custom Dashboard.  

3. Once you have setup your desired options in the settings, you need to save the configuration to apply to the frontend pages of your Magento 2 storefront.
You can save the configuration by clicking on the 'Save Config' button in the backend of the Magento store.
 
Take a look at the extension effects at the storefront: