The Configuration of Mconnect Ajax Price Slider for Magento® 2 Extension:
To know how to install this extension visit our video section.
Once you accomplish the installation process, you need to configure the extension as per your requirements. Therefore, you need to follow the given steps below.
Before you proceed with using the extension, you need to do the configuration of the extension as shown below:
1. Navigate to Store > Configuration >M-Connect Media > Price Slider in your Magento®2 admin panel.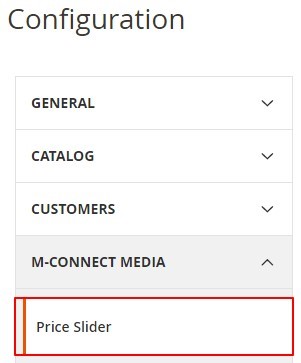 2. Settings Screen opens.    
You can select 'Yes' to enable the Price Slider extension on frontend or 'No' to disable on the frontend side of the Magento store.

3. Once you have setup your desired options in the settings, you need to save the configuration to apply to the frontend pages of your Magento 2 storefront.
You can save the configuration by clicking on the 'Save Config' button in the backend of the Magento store.


Take a look at the extension effects at the storefront Default Magento Price filter:
Default Magento Price filter: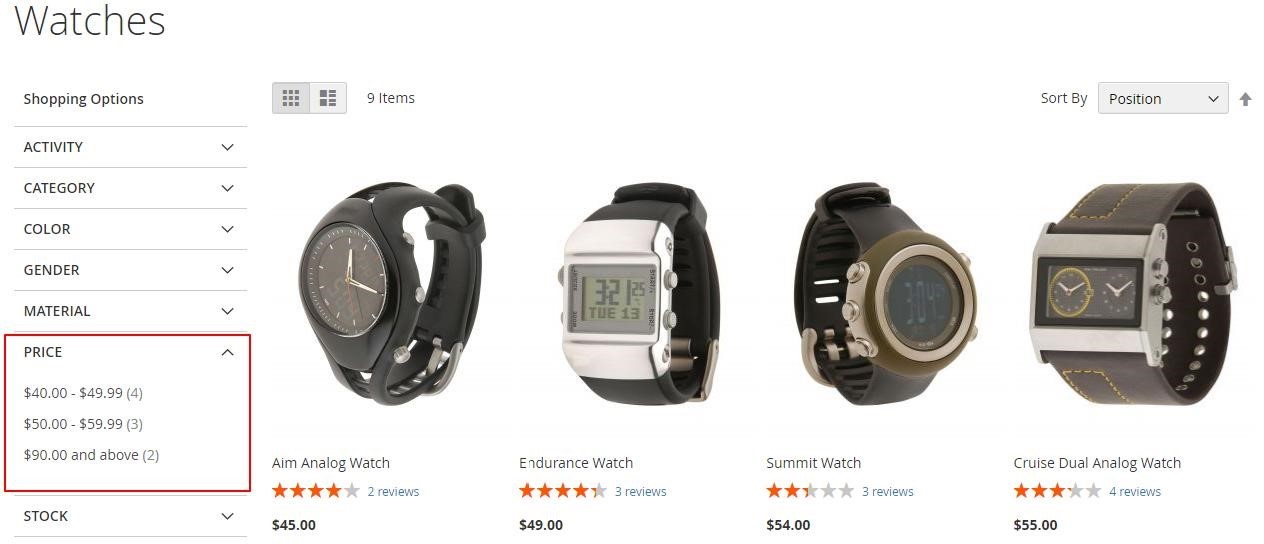 Price Slider Extension front end view: